My main excuse for blatant blog neglect is being busy. That's a lot of Bs.
I wasn't lying when I said everything was under control, but things like dress fittings and collections, pre-wedding pampering etc. do take chunks out of the weekend so more of an evenings get's dedicated to chores. Also work's picked up, especially with a tight deadline in November that I was hit with as soon as I came back from the mini-moon.
So here's one of many photos of the day: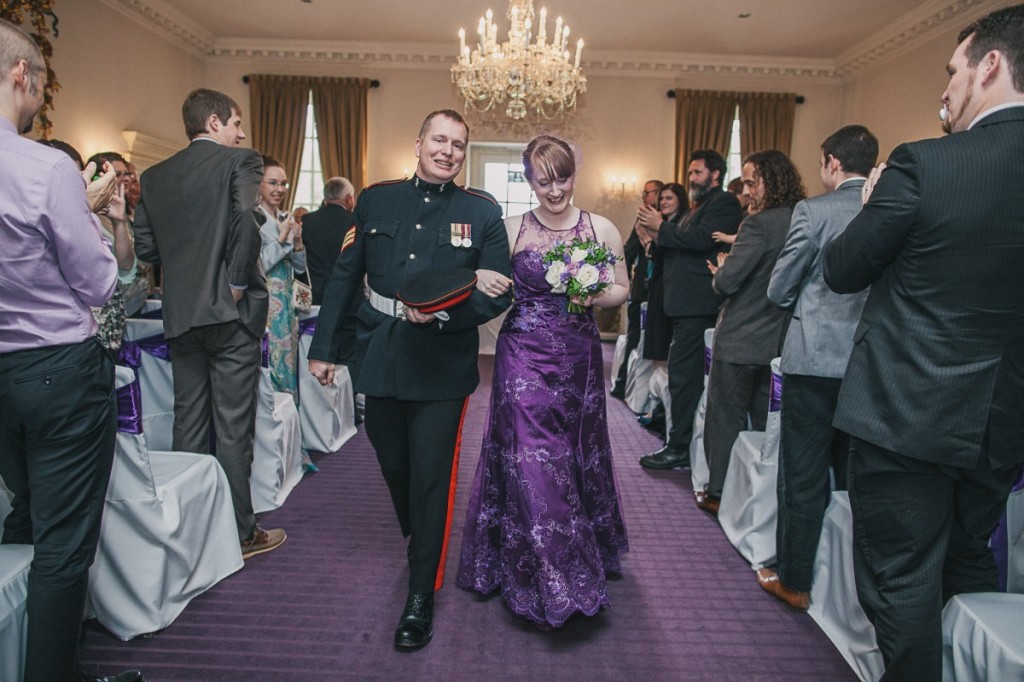 Slightly the unusual bride in purple in my favourite shade, but great because I have and will probably wear the dress again. It also came with a matching jacket, both crafted by Sarah of Angrave Designs.
With the exception of being half an hour late, due to wardrobe difficulties in doing up all the buttons at the back, the day went very smoothly. Many thanks due to the staff at Buxted Park Hotel for their wonderful hospitality.
I do feel like I needed a clone though to spend more time with all of my guests, but I am very happily married now and enjoying married life. Truth be told, from day-to-day, not much has changed but then I'm not sure I was expecting it too!
We've yet to go on a full honeymoon – we'll be going away later this year and there'll be more on that after we go! We did manage to escape for a few days up to Yorkshire, visiting Whitby and Scarborough. Weather was lovely considering it was October!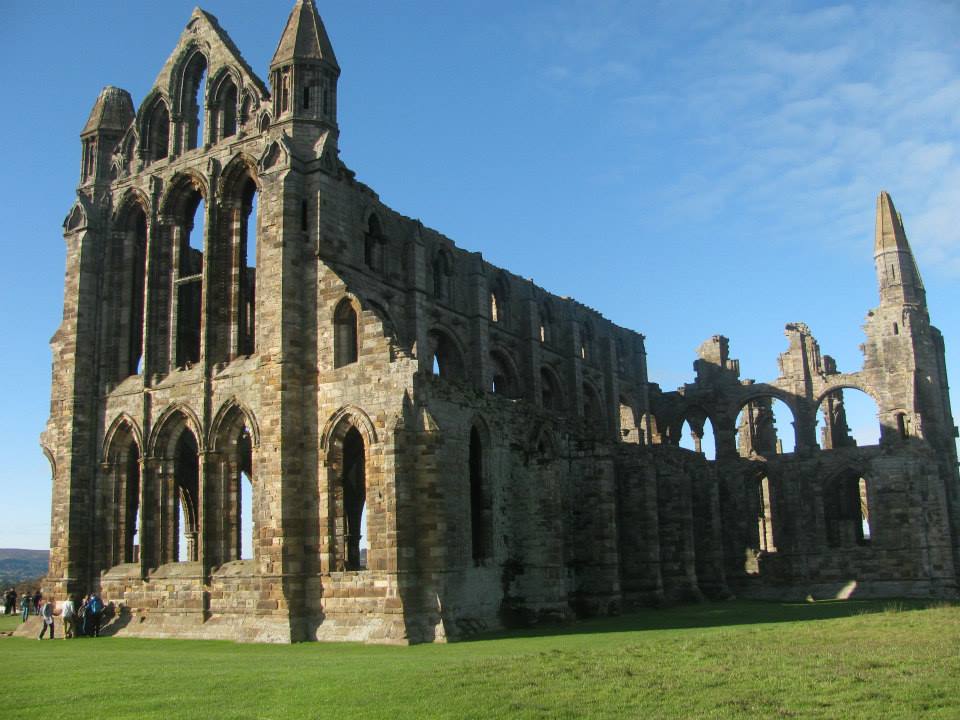 It seems so long ago now. I've just finished getting the thankyou cards out and now, suddenly, it's Christmas and I feel horribly under-prepared. We'll be at home as Sam is on call and I don't have any annual leave so will be working the days in between. And next year is already shaping up to be busy, so there'll be no resolution relating to blog editing – I should just face it that I can commit to Sam but not to blog writing. And sorry, but he is more important!