I'm not a scientist and admit I've not researched much in the best ways to go about reducing my impact on the planet but I do know that small changes are the easiest way to implement routines long term.
With that in mind, I've been looking to the cosmetic products I use daily to lessen my single plastic use and user kinder ingredients and processes.
One thing I've had trouble finding is a deodorant that matches my criteria:
Lasts the whole day with moderate to low activity.
Neutral or mild scent. I'm pretty easy going with smells.
Easily recyclable container
Easy, non messy application
Can pop into gym bag or handbag and take anywhere
Comparable price to my previous favourite. I expect to pay a little more for more expensive ingredients, processes and smaller batches though.
My old favourite was Mitchum roll on. Retails about £3 and it's strong enough to be applied every other day and lasts me about 4/5 months. I'm not expecting to find the same performance and I don't mind a more frequent application, but on looking most of the more ecologically kind products retail from £6-£13 so double to more then four times of what I currently pay. Yikes!
Products I Have Tried So Far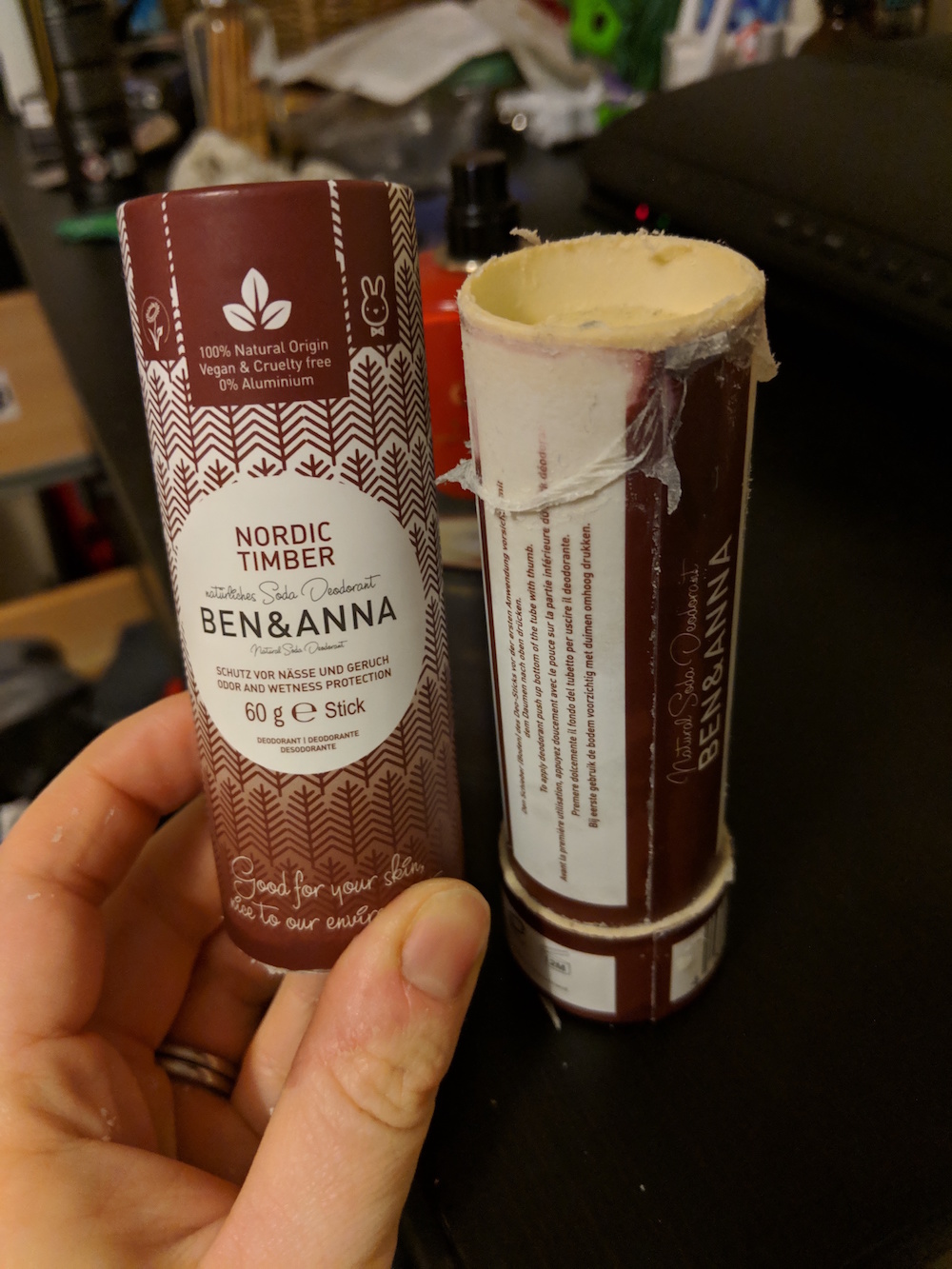 Paper tube and vegan. This one smells great and lasts for a day. The application is easy enough post shower BUT is a little crumbly if applied dry. Didn't leave any marks on clothes.
I didn't have any issues with the tube disintegrating as seen on some web reviews, BUT I did struggle to push the tube up and finish with my small fingers and ended up having to find a pen to use. Not ideal in the gym!
I used it alongside the Mitchum I was finishing off but it did go down quite fast and at £9.95, it'd make a noticeable dent in my bank account.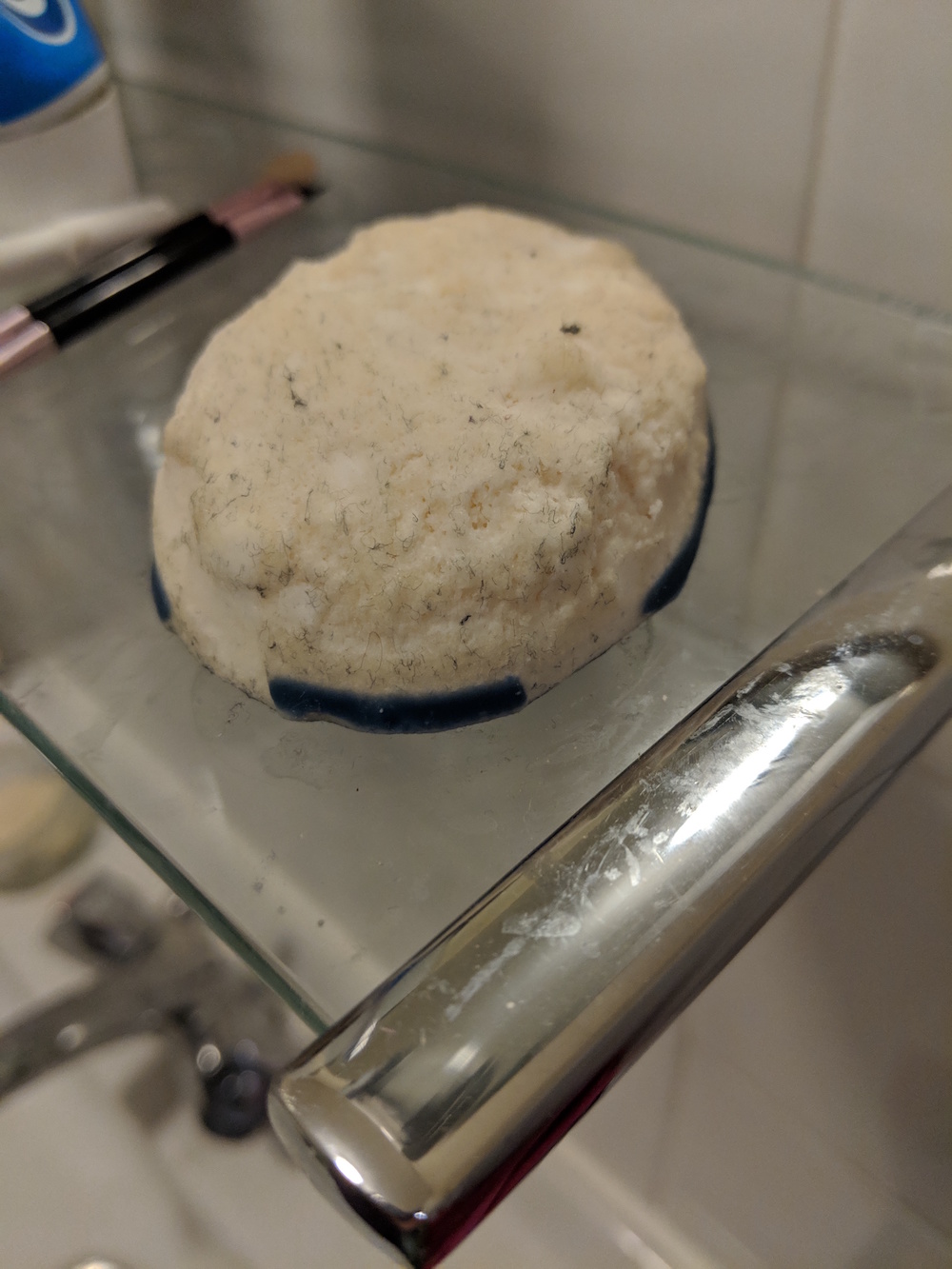 It smells nice (I like it) but that's possibly the only positive thing I have to say about this. And the price I guess, but then I don't like using it so that will add some longevity!
The first time I used this, not after shaving and without any known skin sensitivities, I got a mild burning feeling for about an hour after and pink pits. The surface was also rough and uncomfortable to apply.
It took me a few days to figure out that the only way to get it to last beyond an hour was applying it wet – and even using a touch of water made it crumbly.
Aramaco might work better but I won't be buying this again
Lovely fresh scent and a lot smoother then the Ben and Anna stick – not at all crumbly. The tube is shorter so may not have the same issues as previous. Applied fine when dry and not too badly priced, but I am sad that I lost my tube before I had a chance to find out it's value!
Packaging advises being modest with applying it but I found I needed a few swipes to get it to last the day.
I may go back to this but I want to try a few other brands first. I'll post again when I've tried more, though hopefully I will find 'The One' and not need to!